Mississippi Bandmasters Association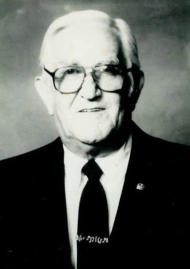 ERNEST MONROE BOLING, JR. 1990
1926-1993
Ernest Boling was born in Columbus, Mississippi, on October 11, 1926. After graduating from
S.D. Lee High School in Columbus, he served in the Navy for 4 years, and then returned to
continue his education. He attended Mississippi State University before going to Mississippi
College where he received his BSEd. He received his MMEd from VanderCook College of
Music in Chicago, Illinois and continued graduate studies with Mississippi Southern and Delta
State.
His 32 years of teaching experience include positions in Monticello, Greenwood, and
Cleveland. While in Greenwood, he taught band and chorus in the junior and seniors high
schools. In Cleveland, he not only taught band and chorus in the secondary schools, but he
was Music Supervisor for District IV Schools. While teaching, he also served as Choir Director
in several churches. His teaching was interrupted for two years while he worked as Vice
President in charge of sales and Music Consultant for Educators Music Supply, Inc. in
Alabama.
Boling spent many summers involved with band activities as he worked with Lion's Band 4
years, and went with USA Band and Chorus three times to Hawaii and once to Europe. Ernest
Boling has made significant contributions to the band movement through his faithful
participation in many band and honorary and service organizations. His professional
affiliations include: MMEA; MENC; MAE; MBA; charter member of the National Band
Association; Delta Chapter, Phi Beta Mu, serving as President twice and as Executive
Secretary; American School Band Director's Association, serving as National Sergeant at
Arms, on the Executive Board, Secretary 2 years, Vice-President, and National President 1981.
He retired in 1982 and had fond memories of receiving the "Mac" award and of seeing so many
of his students in music.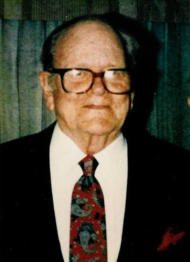 Edward Malcolm Carter 1990
Born in George County, Mississippi in 1910, Malcolm Carter received his early formal
education at Yellow Pine School in that county. After the family moved to Gulfport, Carteer was
forced to drop out of school after completing the fifth grade. He worked for the L & N Railroad
for three years and then entered the Madison Agriculture High School in Camden, Mississippi,
where he played football and had his first experience as a cornetist. Carter elected to play
football at Millsaps College where he also played in the 144th Engineers National Guard Band
under Warrant Officer Frank Slater.
Upon graduation from Millsaps, Carter went o Durant as the school band director. He married
Irene McMasters in 1939 and went to Vicksburg as band director at Carr Central High School.
In 1942, he then joined the United States Navy as a Pharmacist Mated 2nd Class and served on
the Pillsbury, which played an important part in the capture of the 740 ton U-505, a German
submarine. Discharged as a Lieutenant Junior Grade from the Navy in 1945, Carter took over
the Aberdeen High School Band and developed it into an outstanding band in its class during
his twelve year tenure.
He served as Presided of the M.M.E.A. Band division, and also initiated the formation of the
Lion's All- State Band. IN 1957, Carter went to Greenwood to work for an engineering company
and later the Baldwin Piano Company. After owning the Delta Music Center for three years he
went to Mississippi Valley State University to teach piano repair for ten years.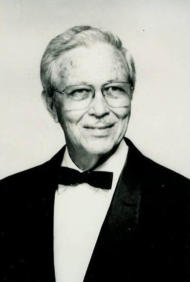 Perry Brooks Dennis Jr. 1990
Perry Brooks Dennis Jr. was born in Greenwood, Mississippi, in 1917, and he began his band
experience there playing cornet under the direction of J.E. Cuper. When Roy Martin became
director, he changed to tuba and also served as drum-major and student conductor. When he
was a sophomore in Henry Wamsley's band at Mississippi State University, (then Mississippi
A. & M.) Dennis began teaching the Starkville High School Band, which he served from 1935 to
1941. Among other honors, the SHS Band won top ratings at the District VII National Contest in
1941. Dennis received his Bachelor or Science degree from MSU, and he later received his
BMEd from VanderCook School of Music in Chicago.
Through his leadership of the "Cadets", a college "big band", eh met and later married Clara
King of Durnat. After a brief sojourn with the Dallas Public Schools, Dennis became band
director at Carr Central High School in Vicksburg and developed it into a most formidable
competitor in band contests. The University of Michigan awarded him a MMEd degree in 1951.
Dennis followed his friend, Roy Martian as director of Greenwood High School Band, and later
became band director of the LaGrange High School Band in Lake Charles, Louisiana where he
taught from 1959 till 1970. These bands won many honors.
While working on a Doctorate at the University of Southern Mississippi, he was offered a
position at eh university which he held for 12 years, retiring as Associate Professor of music
and Associate Professor of Curriculum and Instruction. Dennis was President of the MMEA
Band Division in 1950 and President of the Mississippi Music Educators Association 1974-
1976. He holds membership in the Phi Beta Mu (Honorary Life), Kappa Kappa Psi, Pi Kappa
Lambda, Phi Mu Alpha, and Phi Delta Kappa. He was Lion's All-State concert director in 1952
and 1953, and he was awarded the Order of Silver Horn.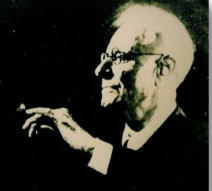 Simon Kooyman 1990
1882-1963
Simon Kooyman, a Dutch immigrant, became band director of the Clarksdale, Mississippi High
School Band in 1926. Through his indefatigable energy and superb musicianship, he
developed the band that came to be known as the "Pioneer Band" in Mississippi.
Born in Oude Niedorp, Holland, Kooyman was educated in the Velsen Normal Scholl and the
Beverwyk School of Music. He married Johanna Elizabeth Tabẽrnal in St. George, Malany
States in 1909. An excellent pianist and violinist, Kooyman was also a skilled conductor, as
well as an off-set lithographer and photographer. He initiated the organization of the first
Mississippi Band and Orchestra Director's Association along with the development of
the first Mississippi State Band Contest in 1928.
His CHS Band was ranked "first place" for six consecutive years, beginning that year.
Kooyman was inducted into the membership of the prestigious American Bandmasters
Association in 1931 with what has been described as the highest grade made on the entrance
examination. Utilizing his combined skills, he composed numerous pieces for band and
printed them himself, dedicationg them to his friends, "Frau" Kooyman, and their son, Tony.
Kooyman served as the District VII National Orchestra Chairman o the Mississippi State
Department of Education Examining Board, which issued licenses to music teachers. In 1964,
the Mississippi Legislature passed Concurrent Resolution No. 95 paying "tribute" to Simon
Kooyman in recognition of his outstanding contribution and services to the citizens of
Clarksdale, Mississippi, and to the development of high school bands in the state of
Mississippi.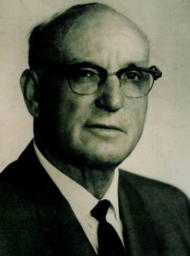 Roy M. Martin 1990
1895-1985
Roy Martin was born in 1895 in Rosebud, Arkansas to Charles and Liza Martin. His first
musical instruction was from Professor Albert G. Fenton, who was hired by Martin's father to
teach the Martin Family Band. Martin later received his diploma from the Fenton Conservatory
of music in Quitman, Arkansas. After having served productively in a variety of categories,
including principalship, band director, and coach, in Damascus, Princeton, Magnolia, Bearden,
and Pine Bluff, Martin moved to Greenwood, Mississippi, as a high school band director.
His keen mind, ability to communicate, and excellent relationships with people soon placed
him among the very top leaders in his profession. Martin's solid musicianship and teaching
ability made the GHS band a pertinacious competitor in the Mississippi State Band Contests.
He founded the Delta Band Festival and held the first and only Dixie Band Contest in
Greenwood. Martin was a prime mover in the organization of the first Mississippi Lion's All-
State Band, a position he held for nineteen years.
He resigned in Greenwood in 1952 and continued with various projects, such as the
Dixielanders, the Mac Awards, and the USA Band and Chorus. Martin received numerous
awards, including the Mississippi Lion's Hall of Fame, the Edwin Franko Goldman Award of the
American School band Director's Association, the Cross of Malta of the Veterans of the
Foreign Wars, the Gold Medal from the University of Rome, the American Legion Gold Medal,
and the Lion's International Banner of Excellence. In 1984, the Mississippi Legislature passed
Resolution NO. 15 recognizing his service and accomplishments.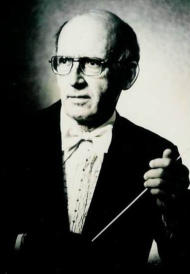 Joe Barry Mullins 1990
Dr. Joe Barry Mullins truly the "musician's musician", probably musically enriched and
affected the lives of more students and teachers of music during and after his fifty four plus
years of teaching in the Southeast, than has any other person.
Dr. Mullins began his musical career rather late, learning the drum his senior year in one of
Roy Martin's bands in Arkansas. He achieved national prominence that same year winning a
national High School drum contest and was featured on the cover of the "School Musician".
He taught band in Pine Bluff, Arkansas from 1934 to 1936, and moved to Itta Bena, Miss. In
1936, where he taught until 1940. he married a former student, Virginia L. Mullins and had two
daughters, Alice and Joyce, bother teachers, and two sons, Joe Barry Mullins Jr. and Thad
Mullins, both band directors.
Mullins received his Bachelor's Music from Memphis College in 1994, and later earned a
Master's from Peabody and his EdD from the University of Illinois. He spent ten years at
various positions in Florida, Mississippi, and Louisiana from 1949-1951 he taught at Louisiana
Tech. His bands at Northeast Louisiana University, from 1951 through 1969, were legendary,
and in 1969 he crowned his career with 11 years as Director of Bands at the University of
Southern Mississippi . Dr. Mullins has served as a clinician, adjudicator, orchestra, band, and
choir director in over thirty states, and he continues to demand and receive the highest level
of musicianship from all of the groups he directs. Even in "retirement", he has served as
director of two college and three municipal bands.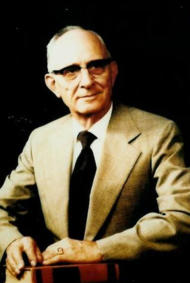 George Henry Schultz 1990
A legendary figure among Mississippi band directors, George Henry Schultz, touched and
enriched the lives of thousands of young people in the fifty one years since his graduation
from Millsaps College. Schultz was born on a farm in Rankin County, Mississippi, in 1912. he
attended Pisgah High School and graduated from Madison County A.H.S. He completed
premedical training along with preparation in violin, chorus, and band, and received his B.S. in
Chemistry and Geology from Millsaps College in 1937.
After a year in marketing Schultz started the band in Taylorsville, where he spent two
productive years. He married Hazel Johnson and moved to Philadelphia for two years. The
band there grew and did very well under his direction, receiving their superior at the State
Festival. After three years as band director at Brandon High School, Schultz moved to Tupelo
and turned the band there into an effective musical organization which was held in high
esteem by the adjudicators who came to judge the State Band Festival each spring.
His twelve years as band director at Tupelo High were followed by fifteen years as founder and
owner of the Schultz Band Wagon Music Store. Perhaps his greatest contributions to the band
movement were during this time, as he provided many clinics and other help for the bands of
Northeast Mississippi. Schultz even directed the band at Amory for a year when they lost their
director, and it looked like the band might fold. He also helped many get started during this
time. The "Outstanding Band Director's Award for Northeast Mississippi" is named in his
honor, as testimony to his impact on the bands of this area.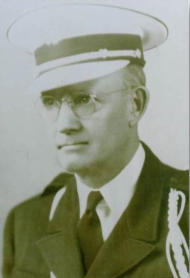 Henry Edward Wamsley 1990
1888-1980
Born in Arthur, Illinois, in 1888, Henry Wamsley took his first lesson on cornet from a retired
army musician. Mr. Wamsley graduated from Tuscola, Illinois High School in 1909. after two
years at the University of Illinois, he joined the United States Navy Band School and serving
on the battleship, South Carolina. In 1916, he enrolled in the Mississippi State University ( then
Mississippi A & M.) but enrolled in the United States Army in 1917, serving in the regimental
band of the 134th Field Artillery.
After discharge, he returned to Starkville as a photographer and married Edna McDonald, from
Illinois. The Wamsleys had two children, Nancy and Henry Wamsley Jr. He moved to MSU as
band director in 1992 and was appointed postmaster there in 1924. His tenure on the MSU
faculty lasted until 1957, and he was postmaster until 1958.
A thorough and experienced musician, he trained and maintained an excellent band at MSU
even before there were high school bands in Mississippi. He is noted for making the "Famous
Maroon Band" famous, and wrote the music to "Maroon and White", the MSU Alma Mater.
Wamsley served on the Mississippi State Department Education Examining Board and
organized the first State Band Clinic for the MMEA Band Division in 1938. he was involved,
along with Simon Kooyman, in organizing the first Band Contest in 1928 and was constantly in
demand as an adjudicator in the South.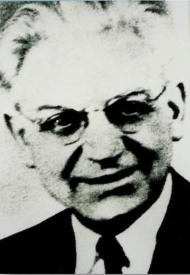 Louis Ernest Pullo 1990
1893-1982
Born into a musical family in 1893, Louis Pullo studied cornet with an uncle at the age of five.
At age twelve, he entered the Conservatory of Music in Naples for two years. His expertise on
the trumpet was such that he came to the United States at the age of seventeen and traveled
with carnival bands out of New York City for four years.
After a year as a city band director at Aberdeen, Mississippi, Pullo spent one year at
Mississippi State University learning English and a year in Columbus playing in the theater. He
then moved to Jackson to play in the Majestic Theater and in 1921, he became director of
Jackson Boys Band, and also organized and directed the Wahabi Temple Shrine Band. In 1933,
the Boys Band was taken into the Jackson Public School System as the Central High School
Band. Pullo's CHS Band set the standards for excellence among bands in Mississippi,
receiving Superior ratings at the State Band Contest consistently during his tenure as
conductor.
He was not only an outstanding teacher, but also a superb performer on trumpet, cello, flute,
and oboe. Pullo served the Jackson Public School as band director for twenty five years,
during which he was also principal cellist in the Jackson Symphony Orchestra. He was
president of MMEA Band Division in 1934 and served as concert director of the Lions All-State
Band in 1951.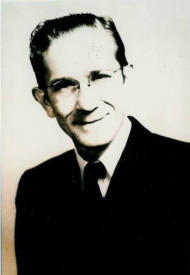 D.W. Barton 1991
1909-1956
De Wells Barton was born in the shadow of Wood Junior College on October 19, 1909. He
attended elementary school in Mathiston and two year of high school at Wood Junior, where
he played in the orchestra and took violin lessons. In 1925, his father retired, and the family
moved to West Point, Mississippi. There he finished high school and was in the band under
the director of H.G. Long, a dedicated band director. In 1929 he entered Mississippi A & M (now
MSU), where he was a member of the Maroon Band under the direction of H.E. Wamsley; thus
they began a friendship that continued for a lifetime.
In 1935, Barton obtained his teaching certificate and taught for five years in Houston,
Mississippi. He was a man of rare talents in bother music and his love of his students. His
years in Houston were very rewarding. In 1936 he married Marry L. Harrington, and to this
marriage, two sons were born: De Wells Jr. and William David.
In 1941, he moved to Starkville as band director for the public schools. During these he
attended many clinics and established links and friendships with such clinician as H.E. Nutt
(VanderCook School of Music) and William D. Revelli. Later many of these prominent directors
were invited to come to Mississippi and make their services available to all Mississippi band
directors.
Barton continued his work at Starkville High School until 1955. when his disability became so
severe that he was forced to resign. He died March 19, 1956. Though his year of service were
short, he made each day a day of joy and a source of pride for his students.
A quote from his former superintendent at Starkville, C.A. Johnson, says it best; "A band
program can be wrecked and a school administrator completely frustrated by the lack of the
right discipline in a band. I never heard D.W. Barton caused this writer to cease being a
reasonably good band supporter. He became an ardent and enthusiastic one."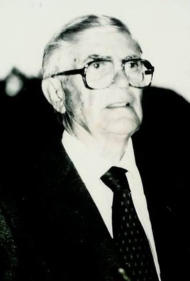 Roger Freeman Dollarhide 1991
Roger Freeman Dollarhide was born in Hackett, Arkansas, near Fort Smith, on October 29,
1912. his fatter died in 1925 while Superintendent of Schools in Braden, Arkansas. Three years
later, his mother married Roy M. Martin, the band director. Roger had begun playing the cornet
under the teaching of Fred Martin, brother to Roy, during junior high, and he continued this
under the direction of his step-father.
His special interest in music led him to choose Ouachita Baptist College in Arkadelphia,
Arkansas. Upon graduation with a Bachelor of Music degree in 1934, Dollarhide became
director of bands in Grenada, Mississippi. While teaching in Grenada, his bands won superior
ratings each year of his tenure. It was in Grenada that he met and married Adeline McCaslin.
This union resulted in a family of four sons: Roger, Jr. (1942), David (1942), William (1946). And
James (1952).
In 1938, Dollarhide was elected President of the Mississippi Bandmasters Association, and
served two consecutive terms. He also served as Secretary-Treasure of region seven of the
National School Band Association, as well as representative on the national board until 1944.
In 1943, Dollarhide accepted the position of Band Director in the Yazoo City Schools. In the
years 1944 until 1956, he served as Principal of Greenwood Junior High School, music store
owner, and director in Itta Bena, and in music sales. In 1956 he was employed by the Jackson
Public School as Band Director First at Bailey Junior High and then at Murrah High School
until his retirement in 1973. During this period he as active in the Mississippi Music Educators
Music Department, State Chairman of Phi Beta Mu, member of A.S.B.D.A., concert director of
the Lion's All-State Band, and the performer with the Jackson Symphony.
Band, Orchestra and Choral Director, music teacher, performer: His life as been devoted to ,
and associated with, the art of music since the age of twelve. Under his leadership, and in
cooperation with leaders such as Kooyman, Martin, Wamsley, and others, much was
accomplished in the "pioneer years" to establish concert bands as an important part of the
educational process, in the minds of school administrator and the public.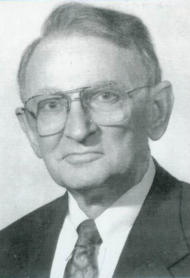 Ernest C. Cadden, Jr. 1992
Ernest (Sonny) Cadden, Jr. was born in Amory, Mississippi, in 1934, and began his career with
bands in 1946 when, as a sixth grader, he attended his first State Band Festival. He spent
seven years as a student in the Amory band and returned to his Alma Mater in 1970 to serve
and additional seven years as band director. Cadden received the Bachelor of the Arts in
Music (1956) and the Master of Education (1964) from the University of Mississippi, where he
was solo clarinetist for three years.
Cadden's first teaching position, in 1956, was as Band and Choral Director at Leland High
School, a position he held until 1970. During the fourteen years in Leland, his bands were
consistently rated "superior" in competition and were recognized in The School Musician by
both Phi Beta Mu and ASBDA as "Band of the Month". It was presented in First Chair of
American three times. Cadden was presented the "Order of the Silver Horn" by First Chair of
America in 1967. in 1969, Cadden was selected by The School Musician as "one of the top ten
band directors in the United States and Canada." While teaching in Leland, Cadden married
the former Margaret Smith of Forest. They have three children: Lee, Carl, and Dollie. In 1970,
Cadden returned to Amory, where he served as Band Director of the next seven years, during
which time the Amory High School Band won many honors. At the 1973 Tri-State Band Festival
in Enid, Oklahoma, the band was selected "The Most Outstanding in Class", in Concert,
Marching, and Parade, and in Concert and Parade in 1977.
Cadden has served as President of the MMEA, Band Division in 1968 and 1973, and Treasurer
of the MMEA, in 1971 and 1972. He is also Past President of Phi Mu, Delta Chapter and was
State ASBDA Chairman four years. Other honors include Past President of Band Director's
Associations in Districts I and III, Past President District III Choral Director's Association. He
has been honored with lifetime membership in the MMEA Band Division, forerunner of the
Mississippi Bandmaster Association.
In 1989, he was named McNairy County (TN) "Citizen of the Year" and Is Past President of the
Selmer, Tennessee Rotary Club.
Cadden was conductor of the Greenville Symphony Orchestra from 1966 until 1969 and was
Concert Director of the Mississippi Lions' All-State Band in 1962, 1966, 1969, and 1974.
In 1976, Cadden received the coveted "Mac" award, named in Memory of A. H. McAllister,
eminent American bandmaster and outstanding leader in the field of music education in
American.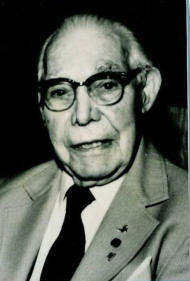 J.H. Rennick 1992
J.H Rennick, born June 13, 1895, is a native of Nebraska. He received his Bachelor of Arts and
Science Degree from University of Nebraska in 1922 and did graduate work oat Arkansas A &
M in Monticello. He came to Mississippi in 1945 to teach at Greenville High School, where he
remained until his retirement in 1962. While in Greenville his bands were renowned for there
artistry and musicianship. His Greenville High School Band was presented in First Chair of
American in recognition of its musical excellence. Rennick's resume lists 45 + years in
education, of which more than eighteen were in Mississippi.
His bands won superior ratings and were recognized for their musicianship at festivals in both
Mississippi and Oklahoma, where they participated in the Tri-State Band Festival on several
occasions.
Rennick is a Charter Member of Phi Beta Mu, Delta Chapter. With colleague Roy Martin, he was
co-founder of the Mississippi affiliate of the American School Band Directors' Association
(ASBDA). He is also a member of Kappa Kappa Psi, and in 1977 was eleced to the University of
Mississippi Band Directors' Hall of Fame.
he has contributed several instrumental music articles to music education magazines in the
Midwest and has served as a judge at band festivals in Nebraska, Arkansas, Louisiana, and
Alabama, as well as many solo and ensemble festivals around the country. He received a
citation from The School Musician magazine and was featured in the "They are Making
American Musical" section of that nationally circulated magazine.
Rennick's resume reflects a number of former students who have gone on to become
outstanding musicians in their own right. That number includes Dr. Sherman Hong (USM), Dr.
John Hanberry (Mississippi College), John Anthony (Jackson Public Schools) and many other
high school instrumental music teachers around the country.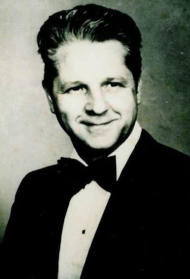 VICTOR W. ZAJEC 1992
Victor W. Zajec retired as Professor of Music at VanderCook College of Music, after serving on
that faculty since 1963. he was dean of the Graduate School, taught all woodwind and brass
instruments, music theory, music critic and analysis, instrument repair, and director of the
Symphonic Band.
Prior to joining the VanderCook faculty, he directed high school band in Charleston and
Philadelphia, Mississippi for sixteen years. In 1948, Zajec accepted a position in the
Charleston School System teaching instrumental music to all levels. He also directed the
Methodist Church choir and taught violin to several students. After six years in Charleston, he
accepted a position in the Philadelphia City School. He also took a position as the Hamasa
temple Shrine Band Director in Meridian. Zajec was a director of the Mississippi Lions All-
state band fro 1954-1959 in concert, marching and show. Under Zajec's guidance, the
Philadelphia High School Band performed at the prestigious Mis- West National Band and
Orchestra Clinic in Chicago. Invitations to serve as guest conductor, adjudicator, and clinician
have taken Zajec to more than thirty states.
he earned the BMEd and MMEd degrees from VanderCook College of Music. Other training
includes graduate work at the University of Houston, Cincinnati Conservatory, University of
Southern Mississippi, American University in Foutainbleau (France) and Roosevelt University
in Chicago. He received and Honorary Doctor of Music Degree to VanderCook, and at the 1990
Mid-West International Band Clinic, the Board awarded him their "Medal of Honor".
Zajec is a current member of Kappa Kappa Psi, CBDNA, and the Mid-West Band and Orchestra
Clinic Board. He was Formerly active in the ASBDA and has been honored with the lifetime
membership in the MMEA, of which he is Past President.
His tenure at VanderCook lasted twenty-five years, ending with his retirement in 1988. he was
awarded the "Citation for Distinguished Service" by the VanderCook College Alumni
Association. He has also received the "Outstanding Bandmaster Award"
from Phi Beta Mu. Zajec is a member of the prestigious American Bandmaster' Association
(ABA). Kappa Kappa Psi Nation Band Fraternity has been awarded him the "A. Frank Martin"
award for outstanding bandmasters. He currently Chairs the ABA "Edwin Frank Martian"
award for outstanding band masters. He currently Chairs the ABA "Edwin Franco Goldman
Citation" Committee. He is also Chairman of the John Phillip Sousa Foundations "Historic Roll
of Honor" for High School Bands.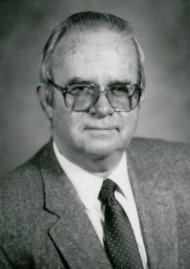 John Thomas McArthur, Jr. 1993
1934-1992
John Thomas McArthur, Jr. was involved with bands in Mississippi from 1950 when he began
playing trombone at Philadelphia High School, Until his death in 1992. During his senior year
at Mississippi Southern College he began by teaching one year at Macon High School prior to
military service.
During his undergraduate years at Southern, McArthur played trombone in the Pride of
Mississippi, spending many weekends on the road with Kent Sills and the Southernaires
where he played piano. It was during these years that he met Edythe Moore, whom he later
married.
Nine years were spent in Waynesboro, during which the band program grew in size and quality
to be one of the more respected Class CC band in the state. While living in Waynesboro, John
and Edythe attended a summer session at VanderCook College of Music, which both consider
to have been an important milestone in their musical development. During the Waynesboro
years, the McArthurs saw the birth of two sons, John Erwin (Jay) in 1963 and Walter
Christopher (Chris) in 1965. Jay and Chris followed in their portent's footsteps, becoming fine
high school musicians and band directors. McArthur also completed his Master's degree at
Mississippi State University during this time.
In 1968, the McArthurs moved to Starkville where he became high school band director.
Building on the successful heritage of the Starkville band program, McArthur produced fine
concert and marching bands which attended state, national, and international competitions
amassing numerous awards, including all-Superior ratings every year at the State Band
Festival. The 1970 trip to the Tri-State Festival in Enid, Oklahoma saw the "Band of the Blue
and the Grey" take home straight superior ratings in Concert, Sight-reading , Marching, and
Parade. The band was named Outstanding in Class in Concert and Marching and won First
Place in the "Million Dollar Parade."
In 1971, McArthur's Starkville Band was the first Mississippi high school band to travel abroad
when it attended the Youth and Music Festival in Vienna. While in Europe, his band not only
won Best in Class awards in both Concert and Marching, but also placed second in the
International Parade.
McArthur served as President of the MMEA-Band Division in 1970. He was a member of the
Board of Phi Beta Mu and its President in 1970. The same year, he served as Associate
Concert Director with the Mississippi Lions All-State Band. He received the Medal of Honor
from the City of Vienna for Progress and International Cooperation in Music in 1970. McArthur
was named Phi Beta Music Outstanding Band Director in 1971, Outstanding Secondary
Educator in 1973, and Distinguished Bandmaster of America by First Chair of American in
1976.
For a number of years McArthur was affiliated with Mississippi Music Inc. before returning to
teaching at West Point in 1991, a position he held until his death on September 1, 1992.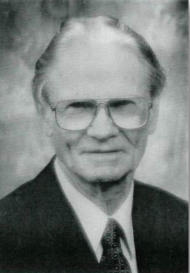 Robert W. Work 1993
Born in Hammond, Indiana, in 1918, Robert began study on his cornet in the fourth grade.
While in high school, he participated in four National Solo Contests, receiving two superior
ratings. The judges for these contests were Hebert L. Clark and Frank Simon, two of John
Philip cornet soloists.
In 1936, Robert entered the University of Illinois in the Concert Band under the direction of Dr.
A. Harding. To help with school expenses, he worked as a copyist for the band. He copied
sixty pages of music each month at a salary of fifteen dollars. After he received his Bachelor
of Science degree, he taught instrumental music in middle Tennesse for two years.
In 1942, Robert was drafted into the Army and served his country for almost four years. When
World War 2 ended, he resumed his teaching at University High School, University of
Mississippi. Since there was no band in Oxford in 1947, Robert started a band with all
beginners in grades four through twelve. His bands received many Superior ratings, being
recognized for their musicianship in both Mississippi and Oklahoma. In 1951, the University of
Mississippi granted him a Master of Arts degree.
on several occasions, the University High School Band participated in the Tri-State Music
Festival in Enid Oklahoma. One judge had this to say about the band: " What a refreshing
experience to hear this magnificent band perform! The Superintendent, Principal, and school
board members should be proud of this band." Superior ratings were received in Concert,
Marching, and sight-reading. After teaching instrumental music in Oxford for thirty-two years,
Robert retired in 1979.
Many of his former students and student teachers have been successful in their chosen fields.
That number includes Ted Ammon, Ernest Cadden, Dr. Andrew Fox, Dr. Robert Jordan, Ernest
Kirkpatrick, and Kelly Love.
Robert served as President of MMEA Band Division in 1957. he is a Member of Phi Mu Alpha
and American School Band Directors Association and is an honorary life member of the
Mississippi Music Educators Association, Band Division. He was selected one of the Lions All-
State Band directors in 1952, 1961, and 1969. When a new music complex was added to Oxford
High School in 1987, the Oxford School Board named the new facility the Robert W. Work
Music Hall.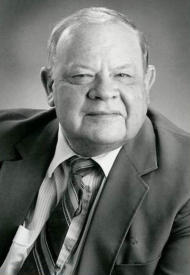 LAURIN PEYTON "PETE" CROWDER 1994
Dr. Laurin P. Crowder graduated from Kosciusko High School and holds the Bachelor of Music
degree from Murray State University, the Masters of Arts from the University of Alabama, and
the Ph. D. from Louisiana State University. He began his teaching career in the Laurel Public
School system where he was the Band Director at Jones Junior High School and also High
School Choral Director. He organized Mississippi's first credit-course high school stage band
during his two years in the Laurel system.
His next position was at Newton High School where he was Director of Bands and Choral
Director. He began a five-year stint at E.E. Bass Junior High School in Greenville in 1954. In
1959, he became Assistant Director of Bands at Mississippi State University, and in 1968, was
elevated to the position of Director of Bands, a position he held until 1978. his Symphonic and
Marching Band have appeared all over the South, including a performance at the College Band
Director's National Association Conference. From 1978 until his retirement in 1993, Dr.
Crowder was involved, as Professor of Music Education, in graduate instruction at the
university. In 1993 he was named Professor Emeritus by Mississippi State University.
Dr. Crowder has written over 500 compositions and arrangements for band, orchestra, chorus,
stage band, and various instrumental ensembles. He has performed, professionally, as a
trumpeter and keyboardist for many year. His experience included engagements with the
Louisville, Kentucky Symphony Orchestra, the Baton Rouge Symphony and the Jackson
Symphony Orchestra. At one time or another, he has worked with almost all the high school
bands in the state of Mississippi. He is a member of Phi Beta Mu, Phi Mu Alpha Sinfonia, the
Mississippi Music Educator's Association, and many other professional organizations. He is a
National Honorary Member of Kappa Kappa Psi. Dr. Crowder has been Musical Director for the
Mississippi Miss Hospitality Pageant and the Mississippi Junior Miss Pageant.
Twice a Director of the Mississippi Lions All-State Band, Dr. Crowder wrote the lobby shows
for this organization for trips to San Francisco and Chicago.
His adjudication experience includes assignments all over the United States involving Band,
Orchestra, Stage Band, and Marching Band events. He has also served as guest conductor of
all-star and all-state bands all over the South. Among his hobbies are chess and flying. He is a
five-time Mississippi Chess Champion and flies his own Cessna Cutlass.
Presently he performs with his jazz ensemble, the Starmark Trio, and is active on the staff of
the communications service American Online, where he is a Microsoft Windows expert, Hosts
the Current Events discussion seminar Encounterpoint, and Hosts the game he developed for
this service, Treasure Hunt. His original icon collections, developed for America Online as
Wizard 1. have generated over 18,000 downloads.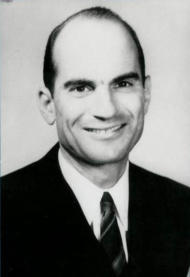 Franklin Coffee Heard 1994
1911-1985
Franklin Coffee Heard was born October 3, 1911, in Itta Bena, Mississippi, the son of Edward
Heard and Sarah Coleman Heard. Heard's musical training began in his home. His mother, a
piano teacher, gave all five of h er children musical training. Each child played a musical
instrument. Frank played the corent. His early musical instruction was supplemented by
cornet lessons with a qualified instructor in Greenwood, Mississippi.
Heard finished at Itta Bena High School and graduated with honors from Millsaps College, with
majors in English and Latin. With Millsaps, he played in the Millsaps College Band, serving as
Captain for several years.
Upon graduation from Millsaps College, Heard organized and directed the Okolona High
School Band. Heard took the required examination to obtain his license and qualify to enter
his hand in the Mississippi State Band Contest. The Okolona High School Band received high
honors at the Mississippi State Band Contest in Concert, Sight-reading, and Drilling.
in 1936, Heard accepted the position of director of the Natchez High School Band. Here, too,
Heard organized the band program where he remained until 1953. His bands were always
outstanding, making Superior ratings at the Mississippi State Band Contest. His influence on
the lives of his students is evident today. Many of his students entered the music field as a
profession while many other have enriched their lives using their musical training as an
avocation. In 1938, Heard married Beth Nichols. They had two sons, Frank Coffee Heard, Jr.
and David Nichols Heard. During his summer vacations, Heard attended Northwestern
University School of Music in Evanston, I Illinois, and earned his degree in 1943.
Upon his retirement as band director from the public schools in Natchez, Heard opened and
successfully operated a retail music store in the city, continuing to cooperate with the various
music programs in the city until his death, July 19, 1985.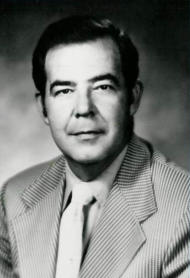 OLLIE P. WILLIAMS, JR. 1994
1924-1986
Born in Newton, Mississippi, June 8, 1924, Williams graduated from Newton High School and
enrolled at Mississippi Southern College in Fall of 1942. In December of 1942, he enlisted in
the Navy as a bandsman. Following his service career, he returned to Southern in the Spring
of 1946 as a music major.
Williams accepted the Philadelphia High School Band job in 1948. The support of the school
and community contributed to the success of the program which he directed for six years.
After a three year stint at Morton High School, Thomas West, Director of Bands at Mississippi
State University, hired him as the Assistant Director.
Williams became associated with Wright Music Company and for four years worked as an
Educational Representative. These provided to be valuable years when he later taught band
organization classes.
In 1965, Warren Central opened as a new school. With broad administrative and parental
support and enthusiastic students, the band experienced early success under Williams'
leadership. He completed a Masters Degree in School Administration at Mississippi College
while in Vicksburg.
An opportunity to join Dr. Jim Ferguson as Assistant Director of the Ole Miss Band in 1967
prompted a move to Oxford. After four years in this role, Williams joined the faculty in the
Music Department to teach lower brass methods and band organization.
One of his most enjoyable assignments was that of supervising practice teachers. He spent
time with local administrators as a liaison for the University of Mississippi. He perceived each
student's problem or confrontation as a challenge and delighted in assisting the student to an
acceptable solution. He seldom messed a faculty or student recital as he respected their
hours of preparation and was committed to their support. Upon the resignation of the Music
Department Chairman, Williams served as Acting Chairman during the 1973-74 session.
A plan for early retirement and a new lifestyle of country living was undertaken in the Spring of
1979. He took great satisfaction in being involved in the construction of a new house.
A second rewarding accomplishment which he shared with Peggy, his wife, was that of timber
management which allowed them to spend days in the woods. Another area of exploration
was that of horticulture in which he developed a small wholesale operation.
Serving as Inspection Judge at the State Band Festival after retirement provided a delightful
opportunity for Williams to again be involved with bands, directors, and adjudicators. His
criteria for determining ratings were carefully studied as he sought to be just in his decisions.
In June of 1985, his diagnosis of lung cancer and asbestosis devastated the Williams family.
Seventeen months later, after a courageous battles, he chose to abandon further life support
measures. His immediate survivors include his wife of thirty-seven years, Peggy McGough
Williams and daughter Olivia Williams Hudson and grandchildren, Clint and Fran Hudson.
DALE KELLY LOVE 1995
Dale Kelly Love, a free lance arranger of and music, hold Bachelor and Master of Music
Degrees from the University of Mississippi. Love, born in Yazoo City, Mississippi, August 23,
1930, began his musical training on trombone with directors James Johnson and James Neeld
in Yazoo City.
Following high school graduation, Love joined the Bailey Brothers Circus Band for a three-
month tour and then enrolled at the Sherwood Music School in Chicago where he studied
trombone privately with Frank Crisafulli, Chicago Symphony and Tommy Shepherd, CBS-TV.
In the Spring of 1949, Love transferred to Mississippi Southern College in Hattiesburg and
spent that summer touring Canada with the Robbins Bothers Circus. He transferred to Ole
Miss the Fall of 1950, where he received a Bachelor of Music degree in 1952 and the Master of
Music degree in 1960. While there, he was active as a member of the band, the orchestra, and
two dance bands until his graduation in 1952. A two-year tour of Army duty followed with the
8th Division Band, Fort Jackson and the 3rd Army Band, Atlanta, Georgia.
Love began his teaching career in 1954 in Batesville, moving to Holmes Junior College in
1955. From 1956-1968 he was director at Starkville High School where his band received all-
superior ratings at the Mississippi State Band Festival for twelve consecutive years and at the
Tri-State Band Festival in End, Oklahoma in 1962. Love's "Band of the Blue and Gray" became
widely recognized as a unique military precision marching unit.
From 1968-1973, he was Marching Band Director and Director of Bands at McNeese State
University in Lake Charles, Louisiana and moved to the University of Southern Mississippi in
1973, as Associate Director of Bands and Director of the "Pride of Mississippi" Marching
Band, a position he held until 1986. For ten years, with "The Pride" as the featured band, Love
arranged the music and charted the shows for the half-time spectaculars for the Mobile,
Alabama, Senor Bowl games. His university bands have appeared on six national television
networks. In 1994, he was one of the first inductees into the USM "Pride" Hall of Fame. Widely
recognized for his knowledge of marching band techniques and his skills as an arranger, Love
spent many summers at VanderCook College of Music in Chicago as a Visiting Professor,
teaching marching technique classes and graduate level band arranging courses. While a
member of the Arranging Staff of Warner Brothers Publications, his arrangement of "The
Hustle" was the largest seller in the history of the company.
Love was Director of All-Star Marching Bands in Mississippi, Louisiana, and Florida and
served four years as Marching Director and one year as Manager, Concert, and Marching
Director of the Mississippi Lions All-State Band. His 1962 All-State Band won first place at the
International Lions Convention in Nice, France. He has served extensively as a band clinician
and adjudicator.
A Charter Member and Past President of Delta Chapter, Phi Beta Mu, Love was President of
MMEA/Band Division in 1961, and is a member of Phi Mu Alpha Sinfonia, Kappa Kappa Psi, Phi
Kappa Lambda, CBDNA, and ASBDA.
Love was married in 1955 to Georgane Ferguson of Batesville. They have one son, Dale Kelly,
Jr. and a granddaughter Megan.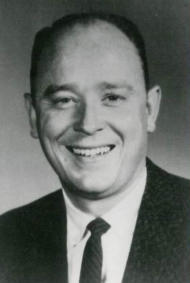 Phi Beta Mu Delta Chapter
Hall of Fame